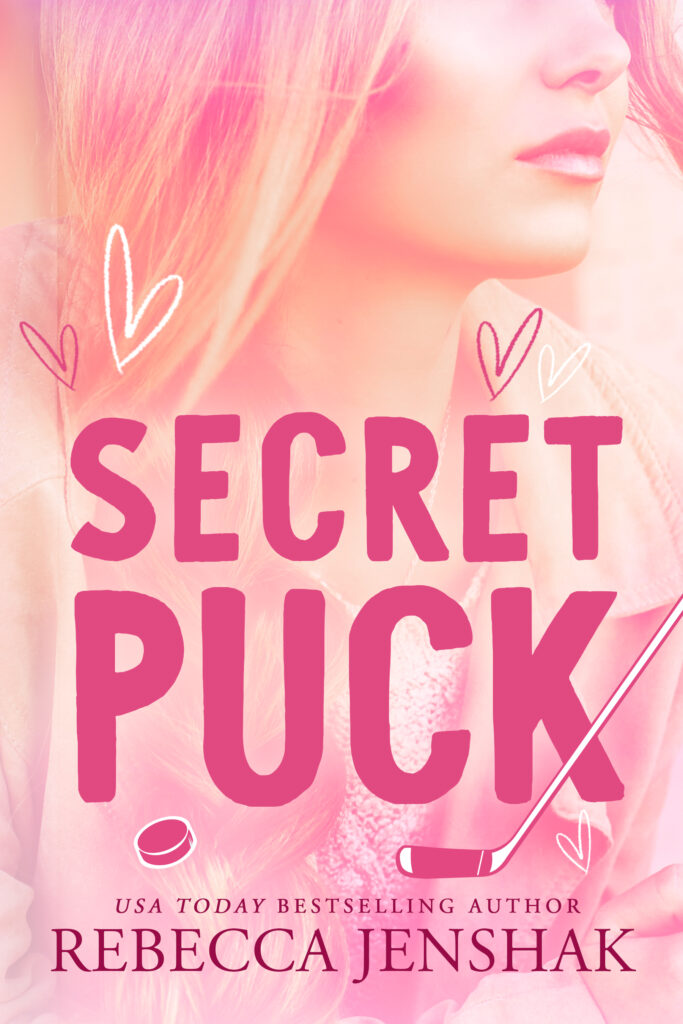 Series:
Campus Nights #

1
Get the book:
Amazon
Apple Books
Barnes & Noble
Kobo
Google Play
Add on Goodreads
Secretly hooking up with the team captain's sister was a bad idea.
In my defense, the first time I saw her I didn't know who she was.
Kind, gorgeous, a little naïve. Ginny brightened my world from day one.
I knew I was no good for her. She was just out of a relationship and I had a reputation for having a new girl in my bed every weekend.
I tried to do the right thing. Honest.
I'm the one who insisted we should be just friends.
That lasted about as long as you'd expect.
But Ginny? She's the best - best friend, best everything.
So yeah, hooking up with the team captain's sister wasn't a great idea.
Would I do it again?
In a heartbeat.
content notes: profanity, explicit sex, alcohol consumption, grief & loss depiction, panic attacks, divorce
Editorial Reviews
"Secret Puck may be my favorite Rebecca Jenshak story ever! This romance is just so charming and sweet and deliciously sexy. I want to live in this world- and I can already tell this will be an addictive series!" The Romantic Rush Blog
"You know how some books make your heart happy? That's exactly what Secret Puck did for me. I loved it from the very start." A Novel Glimpse
"I absolutely adore this author's style of writing with her immensely likable & relatable characters and engaging storylines." Anna's Bookshelf
"I got sucked in right away! With compelling characters, witty conversations and a lovely romance, I loved this book." Claire, Goodreads Reviewer
"Oh my stars! Rebecca Jenshak is the best at writing a college sports romance whether it was basketball, golf and now hockey. She nails the level of angst and emotions that are college driven and leaves you with all the feels!" Suzanne, Goodreads Reviewer
"This book kept the biggest smile on my face and was so hard to put down. I absolutely loved Ginny and Heath so much!" Anelise, Goodreads Reviewer
"I absolutely DEVOURED this book!!!" Booksiflove
Also in this series: