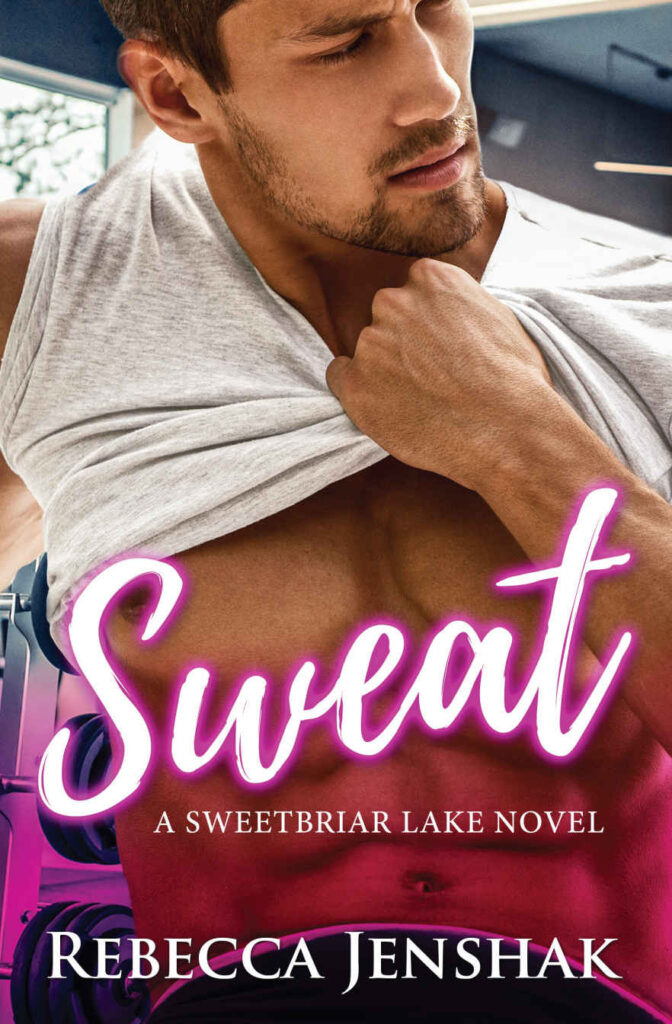 Get the book:
Amazon
Add on Goodreads
Sweat, Book One in the Sweetbriar Lake Series of Standalone Novels
Elle Hastings flees to the small town of Sweetbriar to put some distance between her and the cheating ex-boyfriend who broke her heart. When a black-tie ball provides the perfect opportunity to show him what he's missing, Elle enlists the help of a personal trainer to make her look irresistible. She didn't plan on her new trainer making her heart beat faster than the rigorous workouts he puts her through.
Gym owner and personal trainer, Ryan Calloway, is Sweetbriar's most eligible bachelor. He's worked hard to make his gym a respected and successful addition to the community he loves. When Elle walks into his office, her soft, sexy curves have his head spinning. He vows to keep their relationship professional. He has a feeling ex-lovers don't make good clients – a theory he's not looking to test.
Editorial Reviews
"A spectacular debut that I truly couldn't put down—one of those rare romances that manages to perfectly blend realistic characters into a wonderfully sweet and sexy fairy tale. The skilled writing made the story feel both timeless and fresh. Absolutely recommend." – Lauren Layne, New York Times Best Selling Author